Member Dogs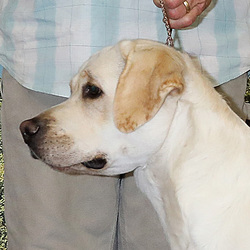 Call Name:

Ziva

Breed:

Labrador Retriever

Gender:

Female

Owner:

Marilou & Allen Garfinkle

Notes & Brags:

Feb 2019: Ziva took Best of Breed at the Santa Clara Valley KC show, over 1 special.
May 2018: Ziva was Best in Match at the Golden Gate Lab Match.
Jul 2017: Ziva , their new yellow lab puppy, made her debut at the meeting. Her father is Truman. Ziva won the 4 to 6 month puppy class and was Best Opposite at the Richmond Dog Fanciers show.