Member Dogs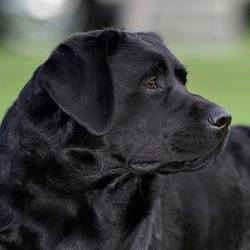 Call Name:

Teemu

Registered Name:

Spirithawk Teemu of Temescal

Titles Earned:

Breed:

Labrador Retriever

Gender:

Male

Owner:

Connie Holm

Notes & Brags:

Sep 11, 2019: Teemu 's birthday is on Wednesday. He will be 5 years old.
Sep 2017: Teemu finished his CD at the Lake Drake Trial. He was handled by Allen Garfinkle.
Aug 2017: Teemu turned 3 on September 11th. At Santa Rosa, he got his first CD leg, placing 3rd, and on Sunday, he got his 2nd leg with a score of 190. He was handled by Allen Garfinkle.
Sep 2016: Teemu turned 2.
Sep 2016: Teemu was Winners Dog (for 1 point) at the Yuba City KC show.
May 2016: Teemu got Winners Dog at Coyote Hills on Saturday and Winners Reserve on Sunday, with Allen handling (from the Bred By class).
Mar 2016: Teemu was shown by Allen at the San Mateo KC show. He was first in his class Saturday and Sunday and was Winners Reserve on Saturday. At the same show he competed both days in Rally Novice and got a 95 for his 2nd leg and a 98 and 4th place to finish his Rally Novice title.
Oct 2015: Teemu (Spirithawk Teemu of Temescal) qualified in Beginner Novice three days in a row at the GGLRC Specialty and Del Valle KC to finish his Beginner Novice title at 13 months of age. At the Specialty, he also placed in Sweeps one day and won Sweeps the next. The following week in Dixon, Teemu won his class, beating the dog that had beaten him at Del Valle. Shown by Allen Garfinkle.
Sep 2015: Teemu got Winners Reserve at Twin Cities with two blue ribbons. He was shown by Allen Garfinkle.
Feb 2015: Teemu finished his puppy class and passed the Star Puppy test.
Oct 2014: Teemu (Connie's new black lab puppy) will be joining her household soon! His mother is the Garfinkle's lab, Laverne.