Member Dogs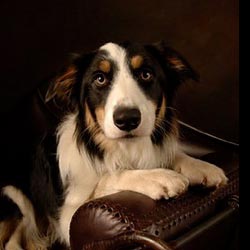 Call Name:

Flash

Registered Name:

Hob Nob Lightning in a Bottle

Titles Earned:

CD
CDX
HT
NW1
NW2
NW3
NW3 Elite
OTCH
UD
NW3-C

(Jun 2013)

Breed:

Border Collie

Gender:

Male

Birthday:

August 8, 2008

Owner:

Rita Jensen

Notes & Brags:

Aug 2018: Flash got his OTCH (Obedience Trial Champion title) at the Mensona KC Trial!
May 2018: Flash was third in search 3, third in search 5, first in search 4, and second overall at the Meadow Vista Elite NACSW trial.
Oct 2017: Flash finished 11th overall at the NACSW Invitational in Massachusetts (out of 46 teams). They were 2nd in the Moses search; 4th in the Young Restaurant search; 6th in the small outdoor arena search; and 7th in the C Barn search.
Mar 2016: Flash was third overall at the Elite Nosework Trial in Oregon. He was 2nd in two of the four searches.
Jul 2015: Flash got his Herding Tested title in Vacaville.
Jun 2015: Flash competed at the Nose Work Invitational in Colorado. This was a 3-day trial for Elite dogs only (there are only about 40 Elite dogs total in the country). Flash finished 8th overall.
Dec 2014: Flash got his NW3 Elite Nose Work title. He also got his second NW3 title in Boulder Creek.
Aug 2014: Flash earned his NW3 title at the Forestville trial.
Feb 2014: Flash won Vehicles at the NW3 Nose Work Trial in Guerneville.
Jun 2013: Flash got his NW3-C title at the Happy Valley, Oregon Nose Work Trial for getting containers at 3 trials. He was also 3rd in Containers.
Feb 16, 2013: Flash was 2nd in Exterior and 5th overall at the Guerneville NW3 trials over Presidentís Day weekend.
Dec 2012: Flash was 1st place in Vehicles at the NW3 Trial.
Aug 2012: Flash finished both his CDX and UD titles over the course of two weekends in August. He got his UD in 3 straight shows up at Grass Valley, with 2 first places and one 2nd place.
Apr 2012: Flash finished his NW2 Title and was High in Trial in Livermore. He got first place in Containers, in Interiors, in Exteriors and in Vehicles.
Flash is an obedience honor student in training and I expect great things from him. He is also learning to get in touch with his roots of sheepherding which will also ultimately lead to competition and titles.